When a variety of eating styles meet
Lockdown sometimes results in cabin fever and when a neighbour expressed a desire to have a picnic we decided to host a small picnic in our back garden. The only issue was that I am a flexitarian, the neighbour is a vegetarian and my wife is vegan.
So without any fuss, we settled on a vegan platter and would have a plant-based picnic. From the perspective of an occasional meat-eater, this would be an interesting exercise. I have been eating less red meat for some time now due to health issues but the lockdown has also hampered the supply chain and inflated prices. Although people believe a vegan diet is expensive it does not have to be so as the staples such as legumes and grains are very affordable, as are many other fresh ingredients such as fruit and vegetables.
Some of the more specialist items such as vegan cheese can be pricy but they are highly enjoyable, I love the feta which has a smooth creamy texture, not unlike Danish feta. Paired with olives, oil, dukkah ( a middle eastern blend of nuts, herbs and spices ) and a slice of ciabatta it's a meal on its own. As we are all outdoor people we decided to look at the feasibility of having this type of meal in the bush. Subtracting the staples of a bush braai left us with very little to start with or so we thought.
So we kicked off with legumes in the form of edamame beans as our first protein instead of a steak. Then we added in vegetables in the form of asparagus, baby carrots and baby spinach, a nice base to start with. Shopping was easy as most ingredients are readily available although I favour a particular brand of tofu which I get from a local grocery store along with the cheese.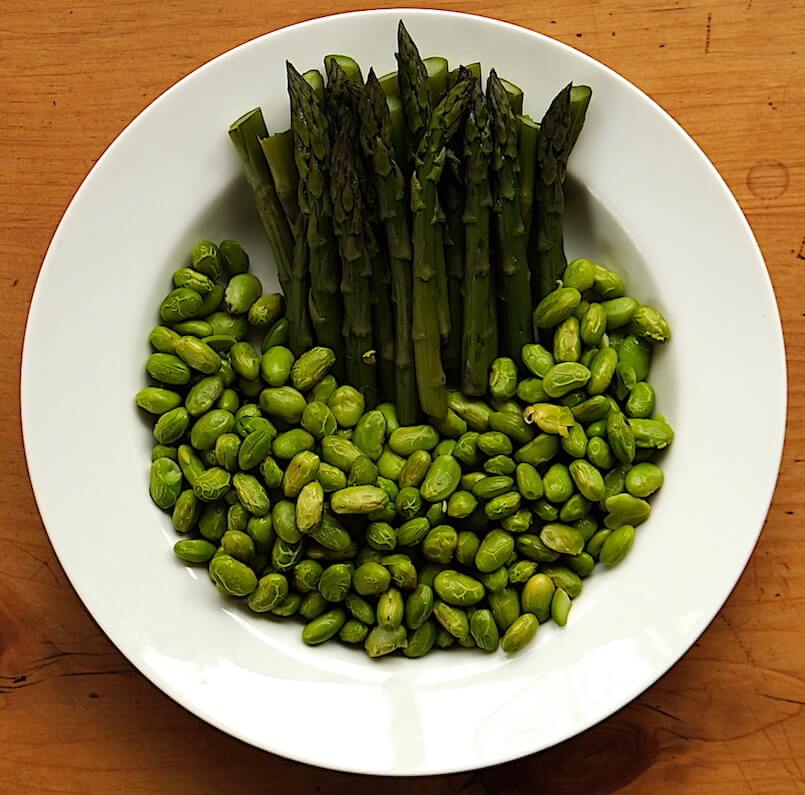 I always believe that when setting out to do a meal you should start with something that you enjoy doing as it makes it easier to prepare. The more complicated stuff can come later – we love salads and tapas-style food so set out to prepare a platter to take out to the garden.
I have had to up my game when it comes to the use of a knife, my knives are sharper and I use a rolling technique when dicing, the tip of the knife stays in contact with the board and I chop in a rolling motion. I have a simple approach to sauces and dressings, if the meal is predominantly cold I make a basic dressing with apple cider vinegar and olive oil ( always a good oil ), if I roast veggies for a warm meal I am always cognisant that they have different roasting times which ensures that they are still crisp and flavoursome. For this type of meal, I would make a sauce with a bit more body and use bases such as miso or tahini adding in amino acids, nutritional yeast and thickening with a bean blend. Nuts can be added to the sauce or roasted with the vegetables.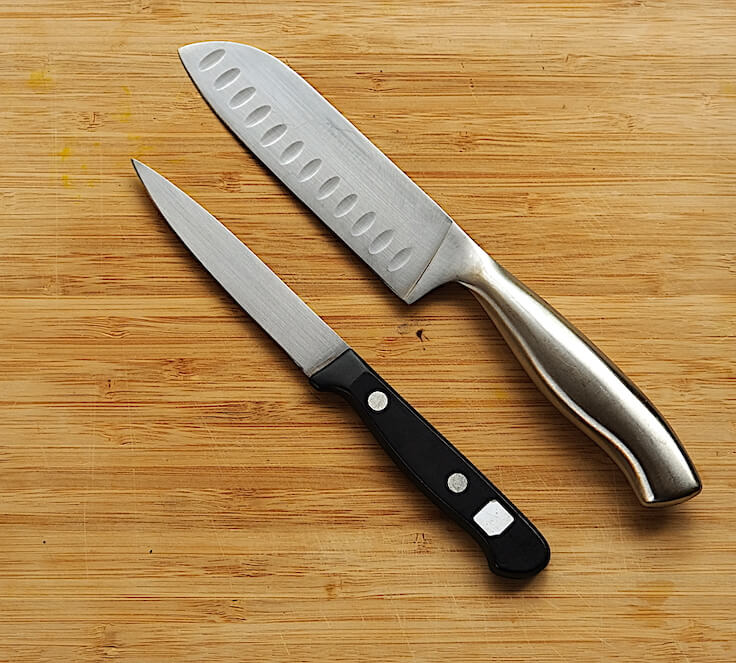 The dyed in the wool anti vegans often laugh at meat substitutes but many are surprisingly tasty and look like the real thing, for the platter we decided to add in a few smoked "Chipolata" style sausages with french mustard. This type of meal ensures that you get adequate protein, in some case certain items such as broccoli contain more protein than meat. And the broccoli can be eaten raw or cooked. When we cook vegetables we either roast them or steam them to retain all the goodness. To compensate for"soft" ingredients and add to the texture you can include harder items such as chickpeas, lentils or potato wedges. The sky is the limit, roasted sweet potato with garlic can be a meal on its own, cold slices can be added to the next days' salad or warmed on the braai and served as an accompaniment. The exercise was a tasty success and resulted in a meat-free Sunday picnic. We realised that the ingredients would transport well and you could have the odd meat-free meal in the bush. Look at www.vegansa.com for more info and from all of us at Cross Country stay safe and take care.