I have travelled all over Africa with various guides, I can count the good ones on a single hand and have repeated trips with them. We live in a beautiful country and many of my most memorable trips were those that I did with a small group of friends. Often in a single vehicle.
We visited places like Mapungubwe, and the Waterberg and road-tripped a route through the Northern Cape covering towns like Kimberly, Sutherland and Kakamas.
Our Kenhardt trip was the first group trip which saw us photographing a blood moon and quiver trees at night. Adventure is in our DNA.
My son grew up travelling with us and still has one memory of lazily tubing outside of Underberg where the water was so clean that you could scoop it up and drink it.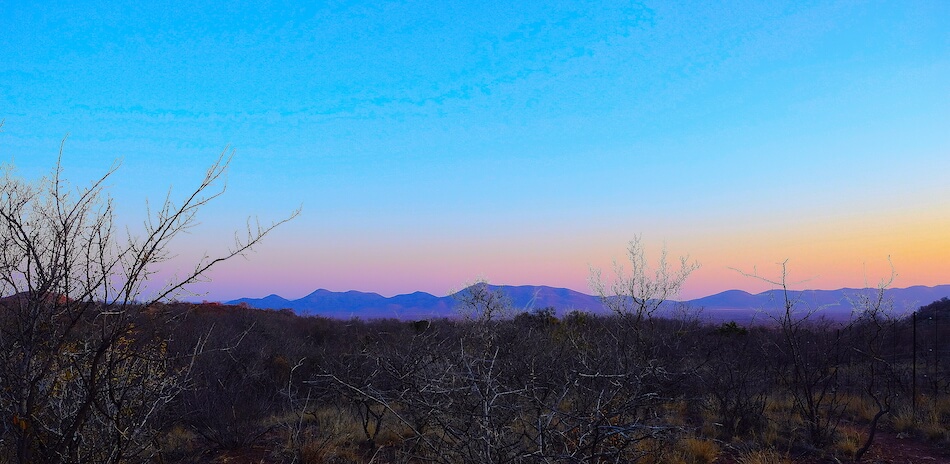 I had one disaster, a vehicle and a client in the Richtersveld, yet our tour guide was ahead of us and I managed to repair the vehicle and get the family going. This was shortly followed by a vehicle fire where I was able to intervene as well. This earned me a T-shirt at dinner around the campfire. These things happen.
But then you get bad planning which can be disastrous. A "well-known" tour guide invited us to a lodge in northern KZN for a weekend and experience the lodge and the route he had mapped out for us. He thought that we would pass on groups of customers to him.
The lodge was on the Black Umfolozi river, we arrived on a Friday afternoon in torrential rain. As it is a long trip we retired after dinner as we had an early start the next day.
The next morning we set off after a quick breakfast. We arrived at the low water bridge to cross the river only to find that the river was in flood, and the crossing would not be possible. The guide offered to cross in his fibreglass kit car which we advised against. Its weight would present problems. We immediately made a pot of tea knowing that the torrent of water would abate. The guide then decided to prove that the flowing water would not be a problem. To prove it he offered to wade the river. We insisted on tying a rope to him and he then entered the river only to be swept downstream. Fortunately for the rope.
After about an hour it was safe to cross and we moved on as it was a long route.
The trail was beautiful with some challenging obstacles and at around 12h00 we stopped for an early lunch. Boerie rolls were prepared but the wors was "chilli" wors which the youngsters could not eat. Fortunately, I had cold snacks and rolls in my fridge so I was able to feed them. We continued on the route as we had to get to the next river crossing that the guide had mapped out before sunset. This was opposite the lodge. On arrival, the crossing was not there having been washed away by the river. This despite the assurance that our guide had checked it the previous evening.
So we now had to do the route in reverse in the dark. And then the guide found that his headlights did not work. He tried to fix them to no avail so we ended up fixing a spot lamp to his windscreen. We arrived back at the lodge around 24h00 and after a cold meal spent some time in the hot springs and went to bed.
Then on Sunday we felt that we should depart the chaos but over breakfast, he announced our next "treat".A visit to the hot "mud bath".When we arrived at the general area he sent his assistant ahead to take us to the main mud pool.
Sadly to say he fell into a small mud puddle that was about two metres deep and we had to grab him and extricate him in a hurry. The main mud pool was really fun and the only highlight of the trip. Sadly he had not advised us to bring a change of clothing so we had to drive back to the lodge, wet and muddy.
So what did I learn? Well, it's fairly simple, either plan your trips yourself or research the location and tour guide. Remember as I said I can count the good ones on my right hand.