Human Playground – Big Business
Monaco – playground of the elite…
This week's newsletter is partly a "movie review" and partly an introduction to a very specific segment of motor racing. Following on from our recent conversations regarding electric cars, I was watching a super series on Netflix called "Human Playground" (a rather interesting watch if you have the time!) … More precisely, an episode called "Big Business". The second sport featured in this episode is motor racing. This billion-dollar industry is well known, and most of us have grown up on a diet of Formula One (F1). This series highlights "Formula E" (FE).
The series takes us on a journey with Stoffel Vandoorne – a Belgian professional racing driver who is currently competing for Mercedes-EQ in Formula E. Stoffel resides in 'one of the most expensive playgrounds in the world', Monaco. Previously competing in Formula One for McLaren from 2016 to 2018, he brings a wealth of experience to the Formula E team. Having started his career in go-carts when he was around six years old, he became the '22 FIA FE World Champion – whilst still being the Mercedes-AMG Petronas F1 Reserve Driver. Let's move from the driver to the race itself…
As with most adventures, it all began in a restaurant / pub, with the salient points being mapped out on a serviette! On the evening of March 3, 2011, FIA President Jean Todt and Spanish businessman, Formula E Chairman Alejandro Agag, met in an establishment in Paris and distilled their ideas on what would become the world's first all-electric, international, single-seater, championship. In just three years, Formula E made it from concept to reality – through prototypes, innovative EV technology for the racetrack and on to Gen1! The first season of Formula E began in Beijing in 2014, and ran until the end of June 2015 in London, where Nelson Piquet Jr. became the inaugural Champion. The rest is history, and each year huge leaps are made in technology. Which brings us to our second point…
Formula-E cars began racing between 30 and 46 laps per event (far fewer than the average Formula 1 races, which can reach upwards of 87 laps – although some F1 events can have as few as 44 laps, as with the Belgian Grand Prix). Whilst strategy has always been part of F1, it is arguably more prominent in FE. "Energy Management" is a vital component of the race, and one walks a tightrope between flat out raw pace and usable energy available. In fact, this is considered the cornerstone of strategy in the ABB FIA Formula E World Championship. Whilst Formula E Racing, like its Formula 1 counterpart, relies on speed and strategy to win, in FE, choices are constantly made between knowing when to push, when to conserve the energy and getting that balance consistently right over what is now the standard a 45-minute plus one lap E-Prix.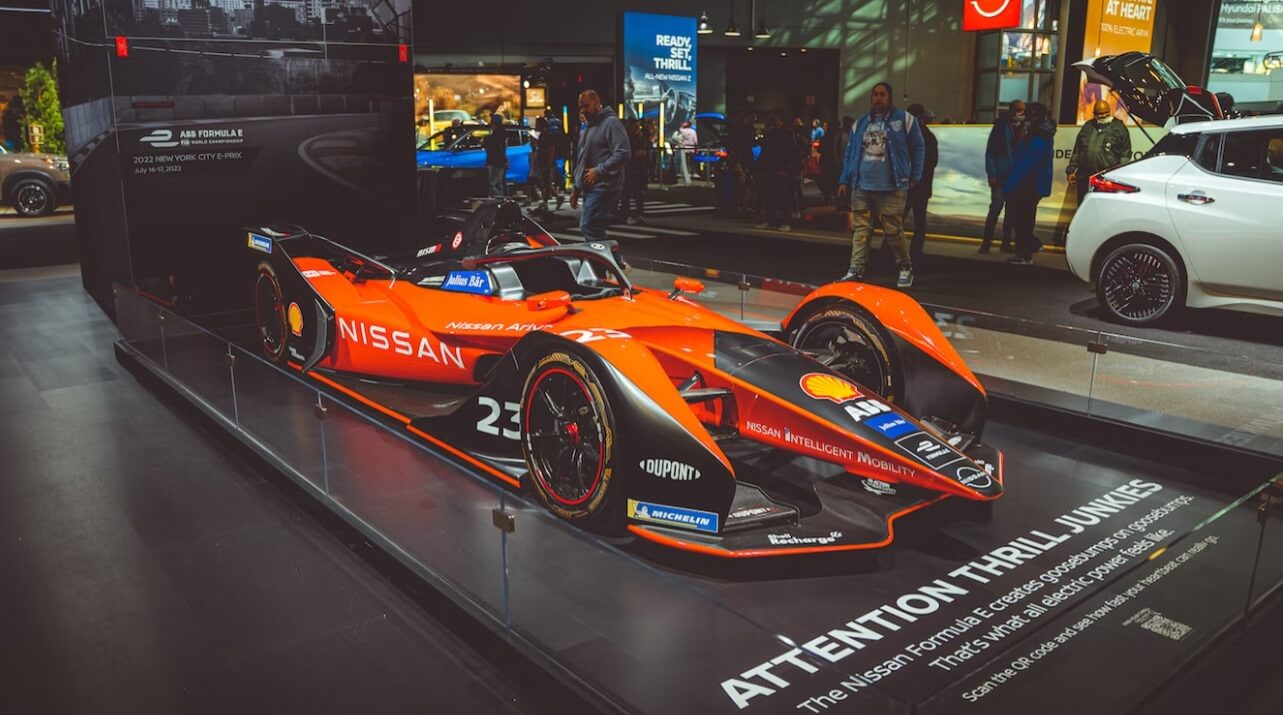 "Data is worth much more than the eye-watering salaries the drivers receive" is a quote from this episode. At first, I didn't understand – but the reality of this sport is that technologies are being developed here that will trickle down to make electric cars better. Beyond that, the entire concept of data gathering, from different sources, in different formats, and processing in real time has huge application value in the world beyond motor racing.
For example, in FE, there's the telemetry data from the cars, the stream of huge data sets produced by the cars while they are on the road, and data from competing drivers, their manoeuvres and their vehicles. There's also the data gleaned from weather (temperatures, rain etc) and so much more … And finally, there's audience data (we'll chat about that below). All that data needs a data analytics system that can interpolate the information in real time, as it comes in from all these sources, analyse it in a split second, in a way that the driver and the racing team can absorb and act upon instantaneously. When one considers the amount of data, the variety of formats and the almost immediate timing required, it is understandable that the systems developed could have far-reaching implications and value.
"Audience Data" may have caught your eye. What is fascinating about this sport is that fans are able to play an active role in influencing the outcome of any round! FANBOOST provides an opportunity for fans to award their driver an extra boost of performance by submitting 'votes' for them during the race. Drivers can then push the button on their FANBOOST surge whenever they choose – during the second half of the race. This will give them a five-second power boost, which they can use to defend their ground or make a vital pass. Public can vote for almost a week before the event and up to 15 minutes into each race.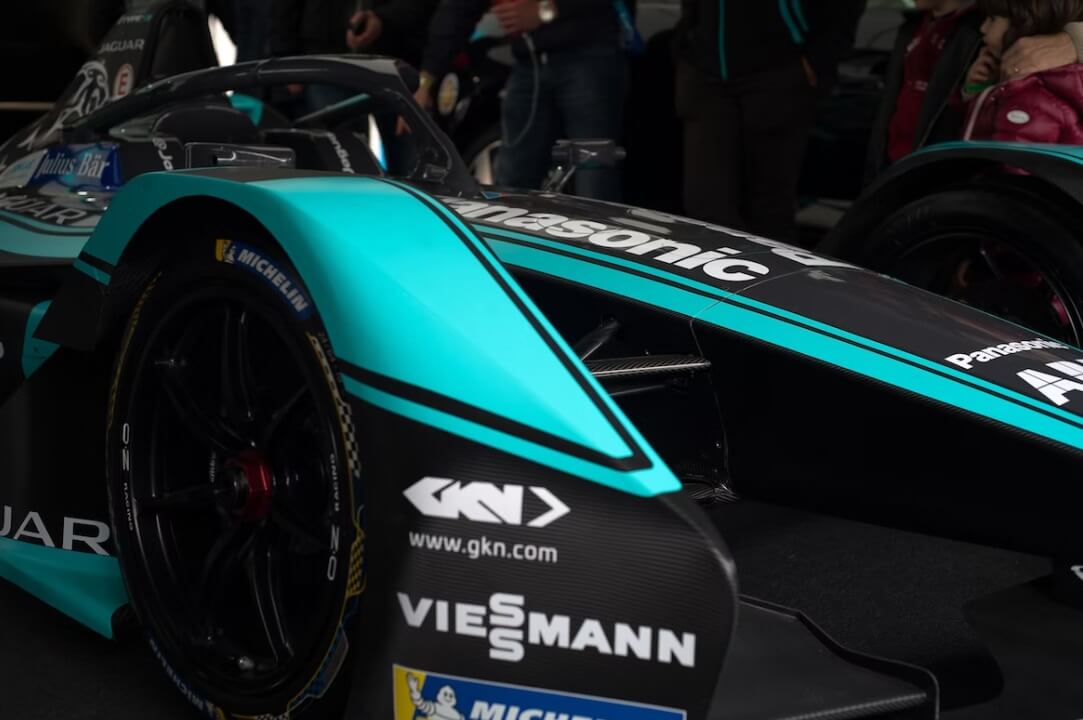 Another fascinating element was introduced into the 2018/19 season – "Attack Mode". This lets every driver pick up an extra hit of power – at their own risk. They need to 'arm their car' by driving off the racing line and through the Activation Zone – which is a slower line. As a reward, they can collect an extra 30kW of power, which they can use for a few laps when they want to race harder. All of this can be seen on the apps, in real time. For example, if the driver's "Halo" glows blue, the car and driver are in ATTACK MODE. When the halo glows magenta, however, the driver has activated FANBOOST. How fabulous that you can actively engage in a Grand Prix as a spectator!!
From Monaco to Cape Town…
What appeals to me as a motoring enthusiast is that all Formula E drivers race in what's essentially the same car. From the battery packs and tires to the chassis itself, all teams get the same base vehicle. So, the competition becomes about strategy and pure driving skill – which I love. The outcome is a translation into a close, tightly-fought race. Every. Single. Time. Which is great racing!!
The best part about the incredible 'new' motorsport??
It's set to be coming to Cape Town in 2023!!
I, for one, cannot wait!!
Jacqui Ikin & The Cross Country Team
INFO BLOCK:
Beginner's Guide to Formula E:
https://www.youtube.com/watch?v=CH9FeJdNOnw
Stoffel Vandoorne reveals the difference between Formula E and F1:
https://www.youtube.com/watch?v=rLJCegxh6ro
Formula E race to hit the streets of Cape Town in 2023
https://www.dailymaverick.co.za/article/2022-03-08-formula-e-race-to-hit-the-streets-of-cape-town-in-2023/