Swathes of Cosmos and Angela's Picnic for Classic Car Lovers!
Petrol prices are set to take another hike, which is not good news for weekend jaunts. That said, we live in a country where really amazing outings can quite literally be around the corner from your residence. As wonderful as road-tripping is, it is also possible to find enchantment closer to home. 
Last weekend, I did a walk in Delta Park, and the beauty of the vast fields of flowering cosmos took my breath away. In one particular spot, it looked as though it had been snowing cosmos… 
The humble cosmos flower (Cosmos bipinnatus) is native to Mexico and found all across South America, where it is traditionally used to treat malaria! During the Anglo-Boer War (1899-1902), the British forces imported fodder for their horses from Argentina and Mexico, and with it came the cosmos seeds. These days an assortment of pink, purple and white cosmos are a familiar sight, in both spring and autumn, on country road verges – especially in the Free State and around the Cradle of Humankind. 
During March and April, Delta Park is covered in cosmos. One of Johannesburg's largest parks, it borders Blairgowrie, Craighall Park, Victory Park and Linden. In the early 1930s, Delta Park was a fair distance out of Johannesburg, and considered the perfect spot to construct a sewage treatment plant servicing the newly established suburbs (like Parkview, Greenside and Parktown). The pump house building was a beautiful art deco structure, which had wide steps down into the gardens. The Delta Sewage Disposal Works operated from 1934 – 1963. 
This building was eventually converted to a centre for environmental education (under the direction of philanthropist Norman Bloom), and re-opened in 1978. The surrounding grounds became a public park. Today this park sees more than 1500 park runners on a Saturday morning. Cyclists abound, the children enjoy the playground and many dog lovers exercise their pooches in the beautiful surrounds. We followed Waze to the "Delta Environmental Centre" and were rewarded with vast numbers of cosmos right near the parking – just slightly up along the fence.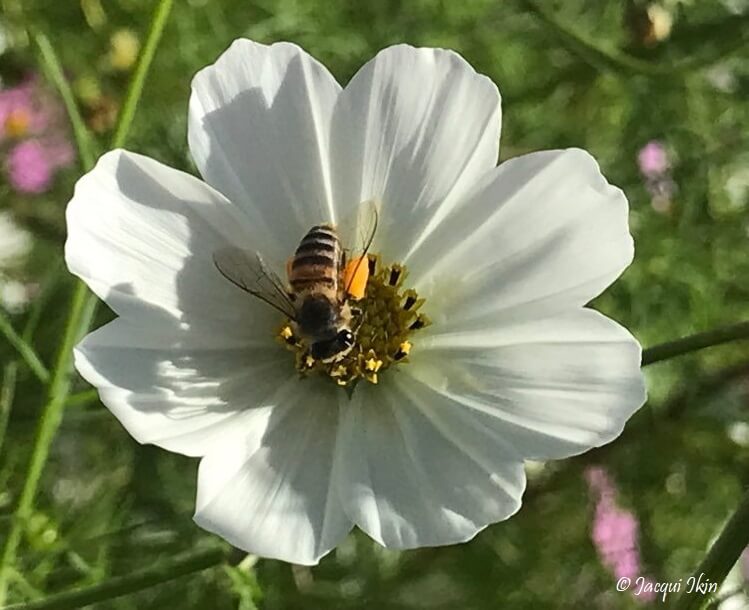 Angela Heinz died in 1997. With epic figures, it is always hard to separate fact from fiction, but legend has it that this remarkable individual was the first South African agent for Nava helmets, KTM motorcycles and Bilstein shock absorbers, and was the first woman member of the Motor Industries Federation. She was the Morgan agent in South Africa for over 25 years and owned one of the first Plus 8s ever made. She rode her own KTM, visited the Roof of Africa Rally many times in her Jeep and even raced hot rods at the old Wembley Stadium. She flew her own crop sprayer, kept a Rolls Royce in England called Edwina (for regular sorties to the Continent) and studied fashion in London and Haute Cuisine in Paris. She is alleged to have had a passion for opera, Dobermans and rifle shooting. They broke the mould when Angela was born – she was one of a kind. Sadly, she passed away in 1997 from cancer. What has this all got to do with Delta Park you may ask?
"Angela's Picnic", originally organized by the South African Marque Car Association (SAMCA), now the South African Motor Clubs Association, has been hosted on the first weekend in April in Delta Park since 1981. When Angela was first diagnosed with cancer, she decided that she would combine her love of cars with an event where money could be raised for Cancer Research. It is an event that now commemorates Angela Heinz. The last event was held in 2019, as 2020 and 2021 were cancelled due to Covid.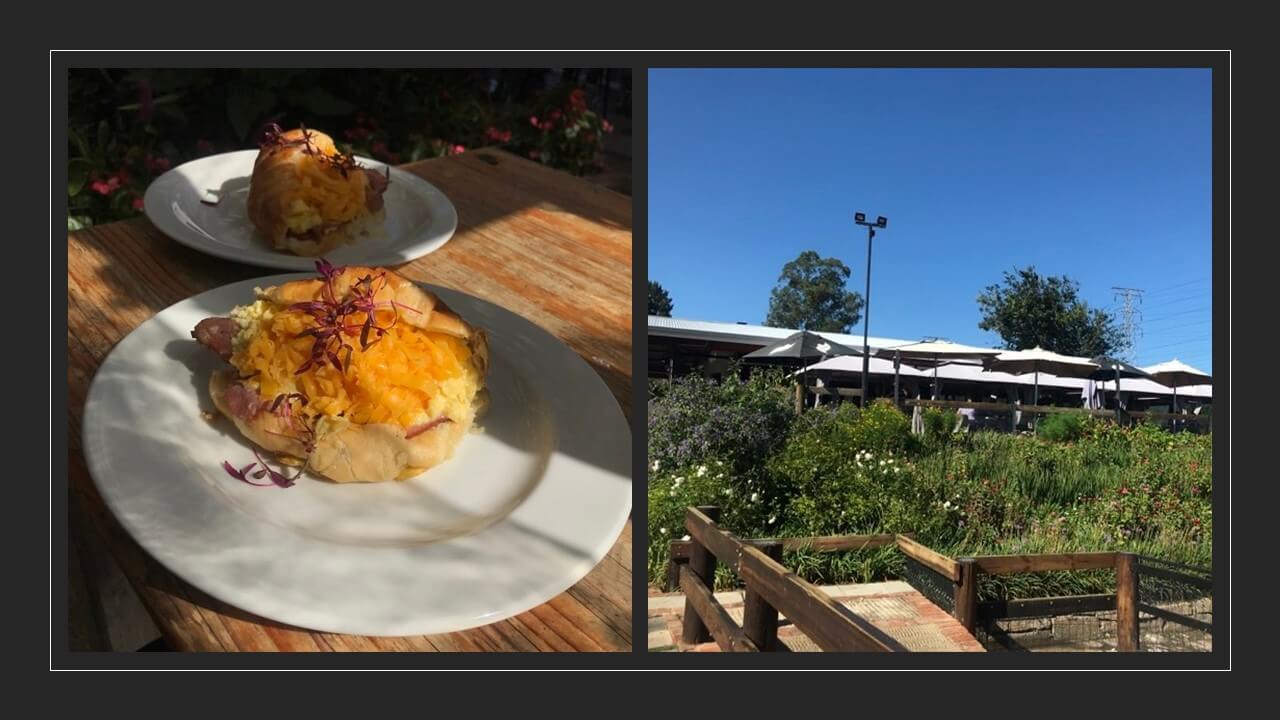 Refuel with a delicious breakfast croissant at Delta Café…
This year the show has moved venues, and the 39th annual Angela's Picnic will be taking place on Sunday, 3 April at Riversands Farm, Rose Road, Knoppieslaagte, Midrand. Gates open at 8h00 and the entry fee is a donation to Hospice Wits. See the link below – this promises to be a worthy day of entertainment!!
#deltapark #cosmosflower #angelaspicnic #classiccar
Jacqui Ikin & The Cross Country Team
INFO BLOCK:
Delta Environmental Centre:
https://deltaenviro.org.za/history/
A Document Guide to the 2022 Angela's Picnic can be found here:
https://web.facebook.com/groups/sacarclubs/posts/5226395477378635