The festive season can be stressful. There is a rush around crowded malls to get food and presents in time for Christmas. Worsened by the fact that we left things to the last minute. Lately, I have resorted to ordering presents online, having them delivered to the recipients. Flowers work an absolute treat.
This can be worse if one is travelling. You have to add in servicing the car and the traffic on a trip. Stopping for meals and fuel as well as "grumpy" passengers.
Many friends opted to stay at home, in itself, this can be a pleasure. Others decided to fly to exotic destinations such as Zanzibar, a few elected to travel after Christmas. One way of beating the rush.
So what can you do to relieve stress at this time?
I have a few bunches of keys as I will be watching friends houses for them. I am also on various security companies lists if an alarm goes off. This often happens after a power failure which can also trip the DB board.
To start make a list of items that you find stressful and then work out solutions to mitigate them. This is a stress-relieving trick. It may be something as simple as packing most of the stuff you need a week before you leave. You will be far more relaxed when you have to pack your vehicle or board a flight. If you feel that you are going to worry about something all night write it down on a post-it and stick it on a mirror or kettle.A not so subtle reminder.
Another trick is to travel at off-peak times and use alternative routes. Many people who commute to KZN will leave as soon as the 0400 curfew is over. Rather leave at 0700 and stop for a leisurely breakfast. In this way, you should beat the crowds. The same would apply if travelling to Cape Town. And given the condition of some of the roads hazards will be more visible. Then turn to your phones apps, download a calming music playlist and look for a great meditation app, they can be very soothing and relieve stress. If you are not driving perhaps even download a few movies at home whilst you have wifi, a few for the kids as well. Movies will keep them occupied and calm for hours.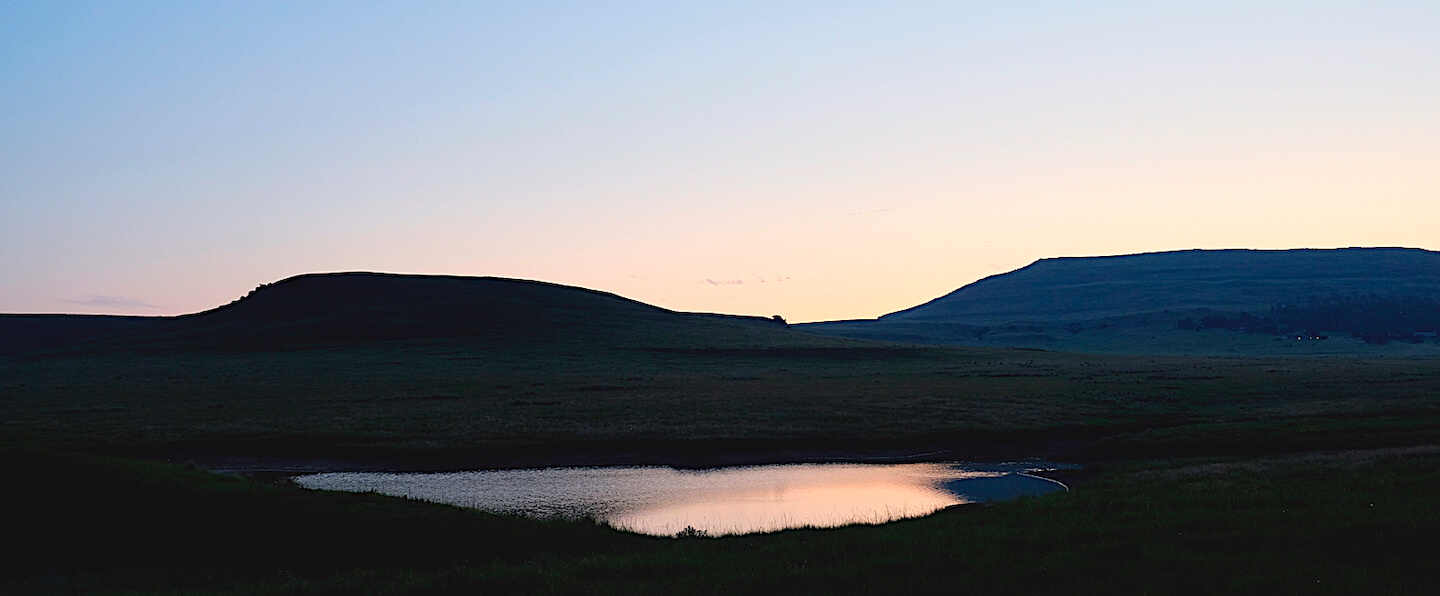 I have to admit that I talk to myself when travelling it keeps me alert and allows me to plan without making notes.
I always lay a few unspoken ground rules. The driver is not only driving he is responsible for navigation. So no back seat guidance from a phone app. The driver also gets to select the music.
Stay positive, it rubs off on others if you display frustration. If your flight is delayed or you are stuck at a toll booth, it becomes easier to deal with. You stay calmer and defuse any tension that may arise.
Self-care is important, don't break your routine. If you exercise don't skip it, schedule it into your planning. A warm shower is also great for relaxing and making you feel good. Don't skip it! And do not forget to take your workout clothes with you.
If you are flying or catching a train leave earlier than necessary. Running behind schedule can be very stressful. Rather plan to have a coffee and a snack at the airport before flying and check-in earlier. Oh and try to reduce screen time on your phone, it also reduces stress.
Ours is a beautiful country, get out there and enjoy all it has to offer. Wishing you stress-free travels from all at Cross Country Insurance.