Putting your best foot forward
I did a few walking races before lockdown to assist the local branch of Run/Walk for life. They get points for the number of entrants and compete against other branches. The organisation assists in starting a fitness regimen even if you are not fit. Emphasis is on weight loss and personal fitness. I carried on by myself after restrictions were relaxed and average about 3-4 quick short walks a week. On some days I walk and run alternating from block to block.
Some people can have brisk walks with their dogs. This is not possible in my case as my little guy is 17 years old and just ambles around a few blocks. According to the fitness app Strava, more people than ever before are taking to walking. In fact, they say it is twice as popular in 2021 as in 2020. An interesting fact.
Many doctors (mine included) strongly advocate walking as an antidote to the stressful, busy lifestyle we find ourselves in.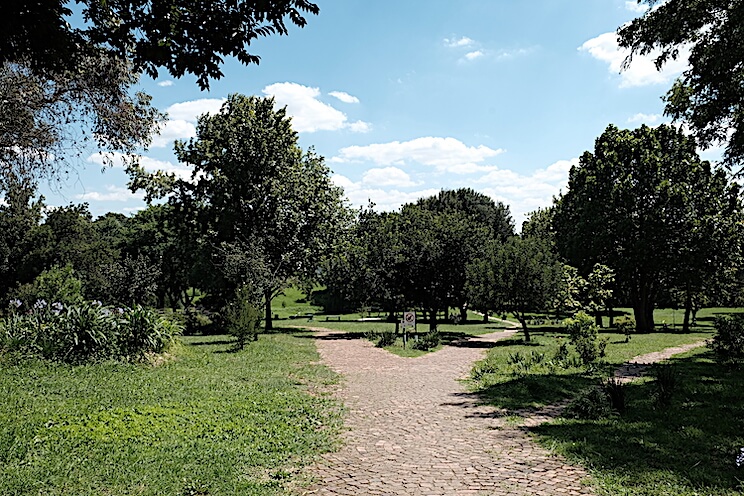 I sometimes walk with a companion this makes the time pass and one pushes oneself a bit harder. Over dinner, a friend questioned the benefits of walking over and above fitness. To me the benefits are enormous. It is an inexpensive sport that simply requires decent shoes, shorts and a t-shirt. Lighter shoes for streets and boots for trails are recommended. Safety is not really an issue unless you walk in the dark. The risk of injury can come into play given the state of our roads and pavements but this is only likely if you walk after sunset. So let's look at the benefits.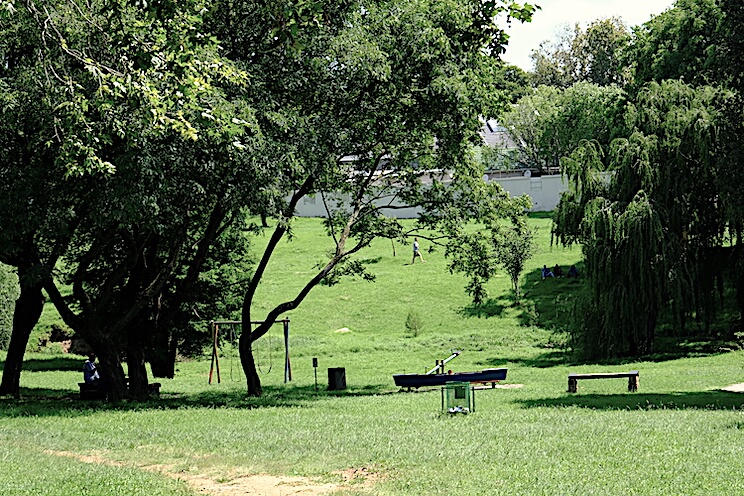 Like running, swimming and cycling walking is considered to be cardio. Cardio is any form of exercise that increases your heart rate. Upping your pace will do this as can changing the terrain by throwing in a few undulations. This is definitely good for your health. You can even up the degree of difficulty by adding some leg weights which you can get at most outdoor shops. I have some set distances but mostly walk for 30 minutes. Guidelines suggest at least 150 minutes of moderate exercise per week. Varying terrain will even prepare you for a hike especially if you walk on trails as opposed to pavements.
Walking acts as a recovery session if you have done some high-intensity activity, it keeps muscles warm and boosts blood flow. It also keeps you active and helps ease the pain out of aching muscle tissue.
Believe it or not, walking helps in disease management as it assists in the reduction of blood pressure and the lowering of cholesterol. It is also good for balance and posture. Tackling slopes works ankles, knees, hips and arms which strengthens muscle tissue. It also stretches calves and tendons. Muscles that are desk-bound are liberated by movement. You get to meet people and benefit from the fresh air, this alleviates loneliness. And a good walk has positive effects for people suffering from anxiety or depression.
In fact, the British Journal of Sports Medicine feels that there is sufficient evidence to promote walking to treat these conditions.
With goal setting and achievement comes a feeling of self-efficacy. A belief in yourself that improve health and well being. It's a great confidence booster!
Another benefit of cardio is the ability it has to deliver additional oxygen and nutrients to your brain. This boosts brainpower and your ability to think clearly. Studies have shown an improvement in cognitive tests after regular walking. I even find that walking allows me to think more creatively, plan and look at concepts.
Trail walking keeps you in touch with nature. To smell, feel and touch things especially in areas like botanical gardens is a tactile, sensory experience.. people. Walking in nature connects you and you become more centred when compared to a pavement or busy road.
The Japanese combine fitness and mindfulness in a concept known as "shinrin-yoku" or forest bathing. To them, it offers an effective antidote to the stress of work which allows one to reconnect with the forests. If you feel comfortable try walking barefoot. It has a grounding effect and connects you to the earth. It also stimulates different muscles which are not stimulated when wearing shoes. Be careful as not all open spaces are free of glass and the passage of humans and animals.
We spend a lot of time staring at a computer screen and unless you get up regularly and take time out you will suffer from digital eyestrain. Which can cause headaches and allergic feelings. Taking a walk allows you to use long term vision as you scan the terrain in front of you. Your brain and eyes work in tandem and your eyes relax.
The beauty of walking is the ease with which it happens. Many other forms of exercise are becoming increasingly difficult to squeeze into a busy day. In today's work from the home culture, it's just so easy.
I often walk to the shops to combine exercise with running an errand, it just makes sense. Sometimes I just up the pace even if it's just to the local grocery store.
I avoid tech, yet some folk who walk around the area where I live often walk with Bluetooth headphones and listen to music or podcasts. I prefer to be alert and aware of what goes on around me.
I have become a "tourist" in my suburb, recently I discovered a pet food supplier that I never knew existed. Simply because I was on foot. I have also reported potholes, roadworks and other maintenance items whilst walking.
So take to the streets and trails, it's good for your fitness and health and it also allows you to add value to your community. It also helps when you are outdoors in the bush or tackling a trail, no one wants to be a straggler.