The Mountains are Calling and I must go…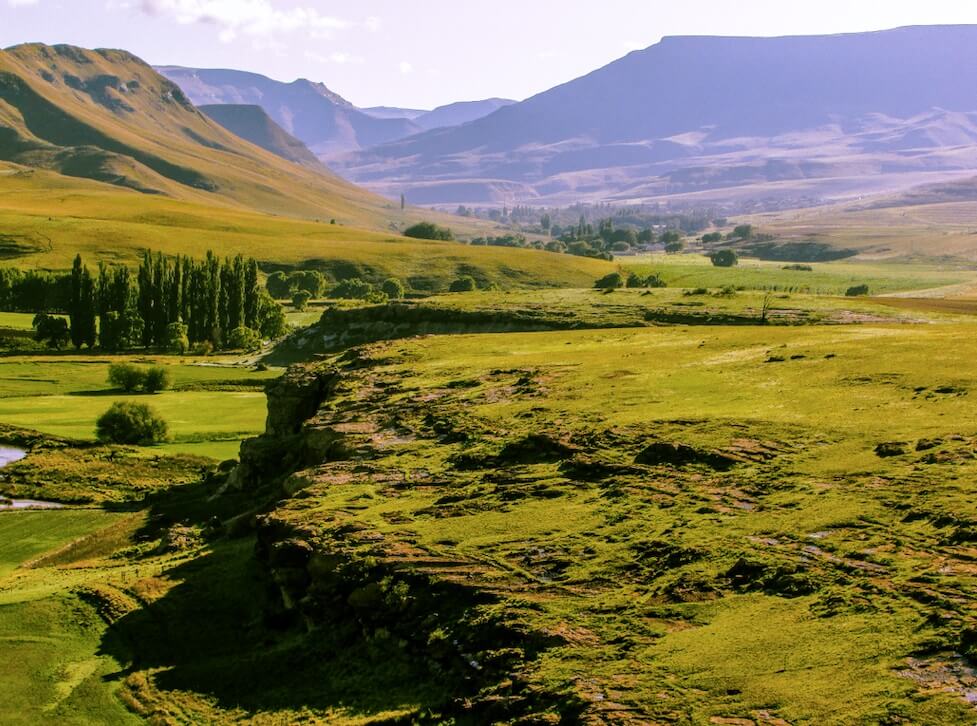 The beautiful scenery around Rhodes Village. Photo supplied by Rhodes Tourist and Information Centre.
I hesitated to write an article about fishing… It is a controversial subject for some. In fact, as a subject, it may rate right up there with religion and politics. Egos are readily offended, and arguments often begin – particularly in relation to size and/or equipment. However, I decided to step up and be fearless , as I felt it a worthy subject, which our audience will hopefully find interesting – so, if your views differ, forgive this gal in advance.
Trout fishing kit…
Is it a sport? Well, some will say so… Perhaps not the sport of kings, but it definitely gets you into the open air, most often in beautiful surrounds, and it often raises your heart rate! Many consider it a hobby or a recreational pastime – whilst others consider it an art. However you choose to classify it, no one can argue that it brings joy and frustration in equal measure to those who participate.
Once 'hooked', and often accompanied by hefty financial outlays on equipment, enthusiasts will travel far and wide to find the perfect patch of water. In the quest for the holy grail, that illusive "big one", many different weather conditions and temperatures are braved, and hours, if not days, are spent both alongside, and actually 'in', rivers and streams. For those not yet proficient in technique, it is important to remember that trout are unlikely to be able to distinguish between a fly on the water from a perfect cast, and one which is badly cast #JustSaying…
Hours spent beside a stream…
Whilst on the subject of "big ones", Lake Diefenbaker in the province of Saskatchewan in central Canada is arguably the epicentre of record rainbow trout catches – and the world's largest rainbow trout of 22kg (48lb) was caught there in 2009. It was a record that was filled with controversy, as this triploid rainbow was likely an escapee from fish farm pens – which raised the question of whether it can truly be considered a rainbow trout (given they are genetically engineered to be sterile and show incredibly rapid growth rates). Whilst the average adult rainbow trout is between 0.5 and 2.5 kilograms, the South African rainbow trout record is 5.43 kg (Skelton 2001). But I digress…
The ultimate elegant dinner in process…
Fly fishing for trout is, worldwide, most often associated with the Scottish Highlands or North America. South Africa, however, also has many excellent locations for both locals and overseas visitors alike. Trout need clean, cold water to survive. In fact, oxygen must be present in water at a concentration of at least four to six parts per million in order for them to survive. Water's ability to carry oxygen is dependent on its temperature, and the warmer the water, the less oxygen it is able to carry – which explains the reason that trout are only found in cooler areas. In fact, trout apparently need about four times as much oxygen at 24° C as they do at 4° C! They need water with a dissolved oxygen level that is consistently high, or water with a temperature that is consistently cool, or some happy combination of both.
But wait, there's more! Some sunlight and minerals are also required. This is a long, complicated story, but in a nutshell the food chain in this ecosystem goes something like this: trout eat aquatic insects, which in turn eat zooplankton. Zooplankton is reliant on green algae for food, and green algae "eat" minerals. So, no minerals, no trout. Another interesting fact about trout is that they are known to get progressively larger after they have been caught .
Not all water is equal when it comes to trout!
This 'sport' goes back more than a hundred years in South Africa. Brown trout (Salmo trutta) indigenous to Europe and North Africa, and North American rainbow trout (Oncorhynchus mykiss) from the Pacific North-West were introduced to local streams and rivers in the late 19th century. They are generally found in streams, rivers and dams in mountainous parts of South Africa, including Mpumalanga, Western Cape, Free State, Eastern Cape and KwaZulu-Natal.
"Another good spot is Rhodes, a hamlet in the highlands of Eastern Cape at the geographical centre of the biggest sport fishery on the continent. Here, access can be gained to hundreds of kilometres of running water that include not only wild trout but indigenous smallmouth yellowfish (Labeobarbus aeneus) as well. Rhodes is close to both Ben McDhui, the highest peak in Eastern Cape, and the Naudesnek Pass, the highest mountain pass in the country." (Ref: SouthAfrica.Net) Locally, Rhodes is known as "The Centre of The Universe" .
If you're lucky, you'll get some pan-sized trout…
What has all of this got to do with Cross Country Insurance Company, you may well ask? Well, they recently sponsored some goodie bag contents for The Dirt Road Wild Trout Association Festival in Rhodes – considered to be South Africa's premier annual wild trout fly fishing event. Held between the 16th and the 20th March this year, Dave Walker (the Festival Chairman and veritable Keeper of The Universe) declared that this year's festival was the best ever, with the auction turning over a record amount of R53 950,00 – which goes to worthy causes during the year. Dave Walker also happens to own Walkerbouts and its legendary pub, which is the centre of the festival. If this event is of interest to you for next year, there is a button in the info block below where you can learn more…
Peak hour traffic jam in the Rhodes area… Photo supplied by Rhodes Tourist and Information Centre.
But, Rhodes is not only about trout fishing. It is surrounded by beautiful mountains and is also the home of The Ben 10 Eco Challenge – which encourages you to "drive ten specific high-altitude gravel passes within a time frame of seven days, whilst enjoying the beautiful Eastern Cape highlands scenery". You may remember a saga we previously featured involving a certain Jeep Wrangler (see info block).
This is not only for 4×4 vehicles, but also for motorbikes. Also a previous feature, the group that organised the "Ride the Pondo" is now organising the "Ride the Rhodes" event for all brands of Adventure Bikes. The 11th May – 15th May 2022 will see a group of no more than 25 riders enjoying three full days of riding in the spectacular mountains of the Eastern Cape (see info block if you're keen).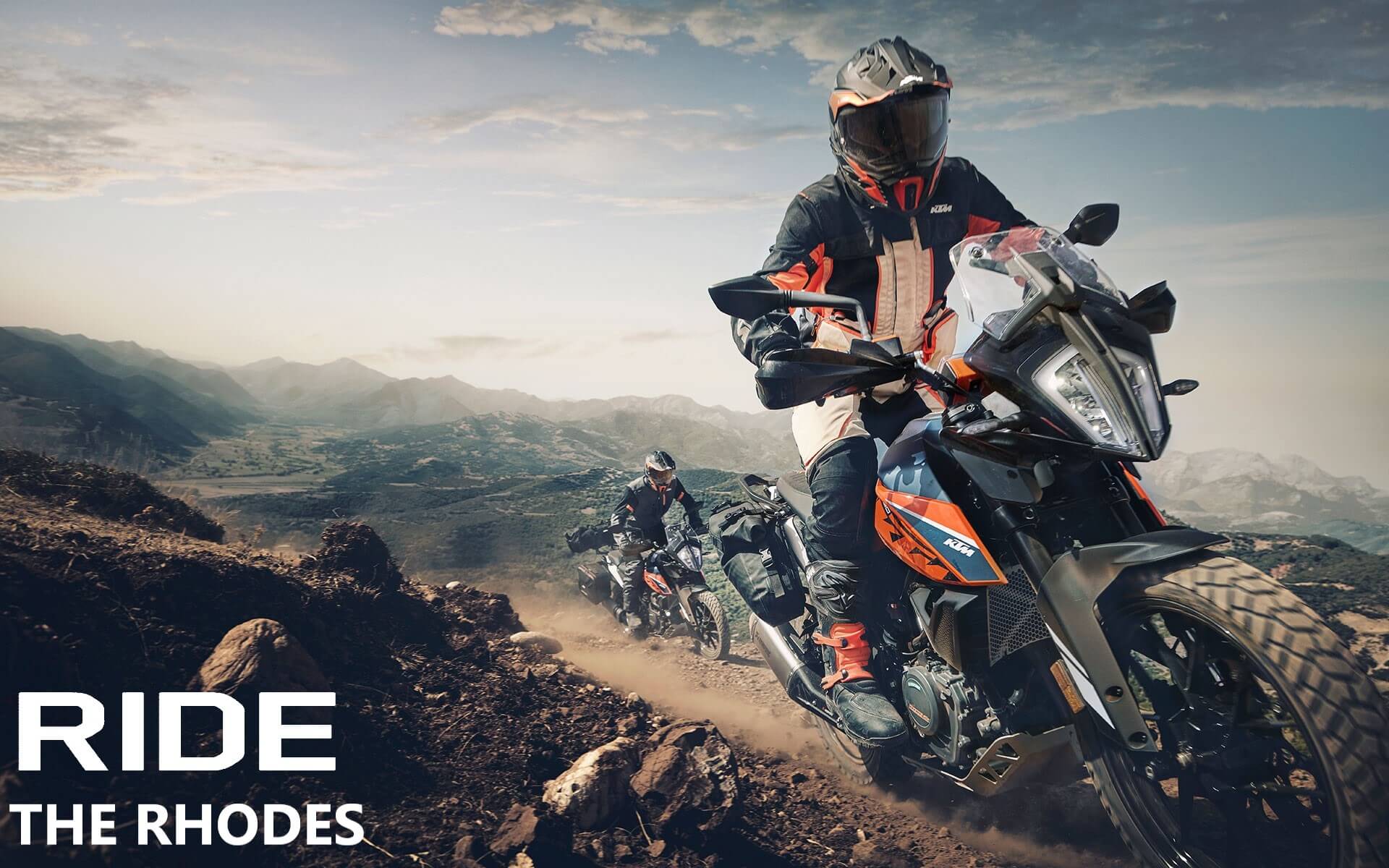 RIDE the Rhodes Adventure – coming soon to a place nowhere close to you…
All of these events support eco-tourism in this remote part of the Eastern Cape, thereby uplifting the local population, which ties in with our ongoing battle-cry of "local is lekker". Spending your money in South Africa, and enjoying what our spectacular country has to offer, is one of the ways that we can all help rebuild the tourism industry after the ravages of Covid. We encourage you explore this incredible country we live in, thereby making a difference…
#sawilltravel #ridetherhodes #rhodesvillage #easterncapetourism
Jacqui Ikin & The Cross Country Team
INFO BLOCK:
The Dirt Road Trader Wild Trout Association Festival:
https://www.facebook.com/groups/507184556846953
Ride the Rhodes:
https://www.facebook.com/events/1011399026449825
https://www.facebook.com/rideKTMtrails
Eastern Cape Ben 10 Challenge:
https://preview.mailerlite.com/o4k3z6
Walkerbouts Inn:
https://www.facebook.com/Walkerbouts-Inn-259620454055165
Rhodes Tourist and Information Centre:
https://www.facebook.com/rhodesinfo.co.za/