Holding firmly to the truth
There is a great deal to see in Johannesburg, the meetup.com group organises various trips and events for like-minded people. On joining you can specify specific interests and you will receive notifications and invites to "meet-ups".
These take the form of "urban adventures," they can be anything from a hike in the country, business networking, meditation or a cultural tour. My first invite was to tour the Satyagraha House in Oaklands and the L Ron Hubbard house in Cyrildene. This article will focus on the Satyagraha house. The word is Sanskrit and translates to "holding firmly to the truth," this was a key component of Mahatma Gandhi's philosophy of passive resistance.
Hermann Kallenbach was a German Jewish architect born in Lithuania and he was a longstanding friend of Gandhi who he met in 1904. Numerous discussions on life and the various concepts espoused by Gandhi led to the bond between the men.
To Gandhi they were in fact "soulmates" and shared many years at Satyagraha house, built and designed by Kallenbach so that they could be together. Gandhi later moved to the Tolstoy Farm in southern Johannesburg (1910), a property donated to house the families of satyagrahis.
Kallenbach named the farm after the Russian author Leo Tolstoy as he was deeply influenced by Tolstoy's writings and philosophy.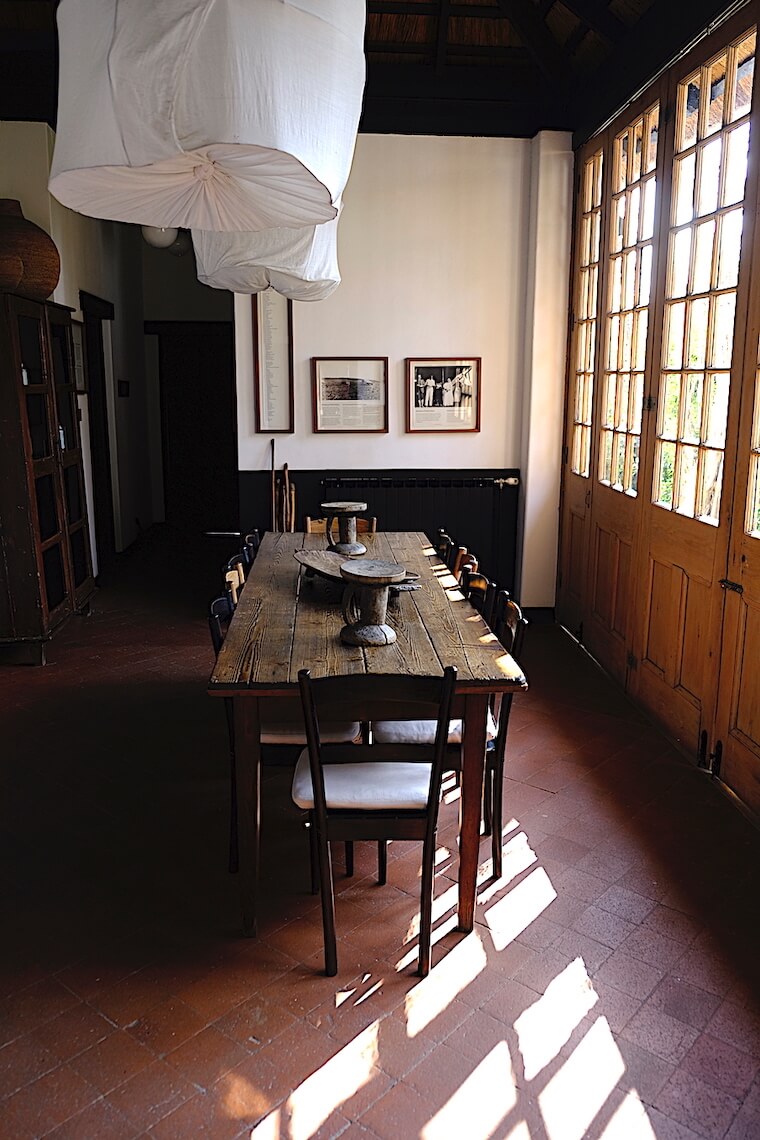 Kallenbach and Gandhi were firm friends and Gandhi made frequent references to Kallenbach in his autobiography.
The house has been tastefully renovated by a team of experts and interior designers, yet much has been left in its original state. It reveals an important time in both the history of South Africa and Gandhi's life. Gandhi was always quick to point out that South Africa was essential to his personal development and that of the concept of passive resistance which he took to the world. The house is registered as part of our heritage and also offers accommodation near to the museum. Seven rooms are available between the original house known as the "Kraal" and the outside cottage. A modern entrance and office were added in 2010.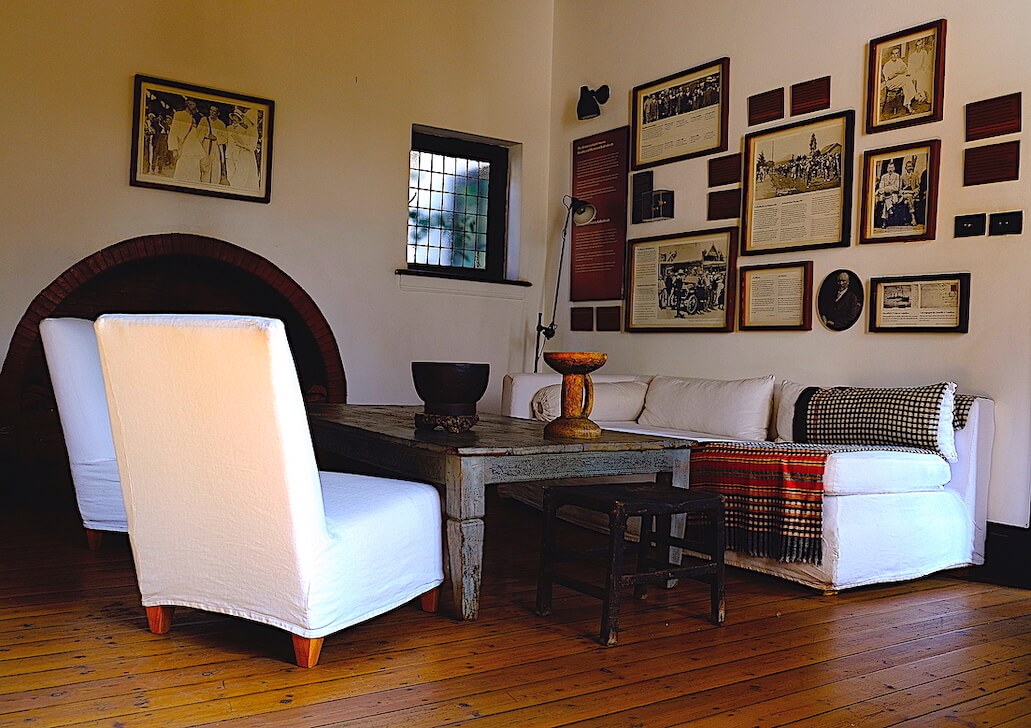 The museum is the main house and shows in many ways what a humble and simple man Gandhi was, his bedroom was a sparse space with a simple bed and lamp and a small side stand. Nothing else.
Walking around one can sense a kind of peace and contemplation and you can imagine the conversations that took place here.
A simple event in Pietermaritzburg where Gandhi was arrested for refusing to leave a whites-only train carriage led to him looking at discrimination and beginning his passive resistance movement.
Satyagraha was founded in defence of the Indian people in defiance of the registration and pass system. It was developed in South Africa before Gandhi went to India at the age of 46 in 1915. His move to resistance began in 1916 and culminated in 1942 with his famous "do or die" speech, this led to widespread arrests but the protests continued. At the end of World War 2, the British Government released the prisoners and announced that they would grant independence to India. This took place on the 15th of August 1947. He was indeed a great man, revered by many other statesmen and an inspiration to our own Nelson Mandela.
"Be the change that you wish to see in the world." Mahatma Gandhi.