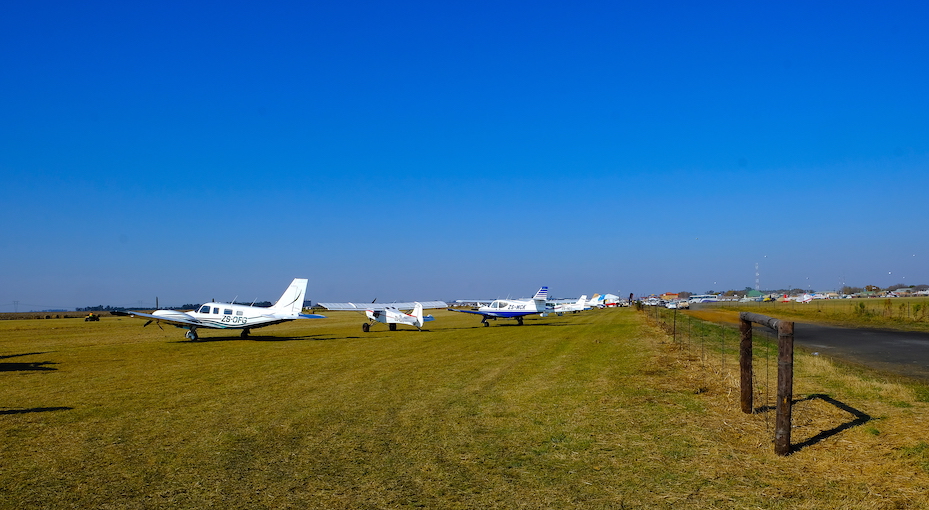 It's not an unknown space like the "Bermuda Triangle" but getting to the heart of the "Maize Triangle" can be trying. Roads are either good or bad and one never knows which route to choose. The agricultural show known as NAMPO ran from Monday the 16th of May 2022 through to the 20th, extended by a day due to COVID 19 restrictions. The event will host close to 800 exhibitors this year and is expected to attract thousands of visitors – with all COVID 19 safety protocols observed. It is touted as the biggest agricultural show in the Southern Hemisphere, attendance figures close to 100's thousand are quoted. For two years during the lockdown, the show grounds could not open their gates. This year saw amazing interest from exhibitors as well as farmers from all over South Africa and the general public. It's about big high-tech farming equipment but many of the stalls have offerings to suit the man in the street and the ladies.
We left at 05h30 on Monday as the first day is always quieter. Exiting the big smoke that is Jozi we headed for Potchefstroom opting to get to NAMPO via Orkney. After an amazing breakfast at "Die Akker" which included "Camp Coffee" ( Coffee with condensed milk ), we then headed to Bothaville. Navigation errors took us to Viljoenskroon then on to Bothaville. We were amazed at the absence of the potholes previously experienced. It seems to be a thing of the past and the trip was uneventful. The original Nampo was held in 1967 outside Bloemfontein, it hosted 200 exhibitors. Subsequently, it was held on various properties until the sheer scope called for a dedicated venue.
In 1974 the permanent grounds outside Bothaville were established which today is known as NAMPO Park. This is under the auspices of Grain SA. The facility enables key role players to showcase products of interest to the farming community as well as ancillary services providers.
It's diverse yet it offers keen competition across a variety of service providers and products. It's a place where products are displayed and decisions are made. Technical specialists are on hand to answer a multitude of questions.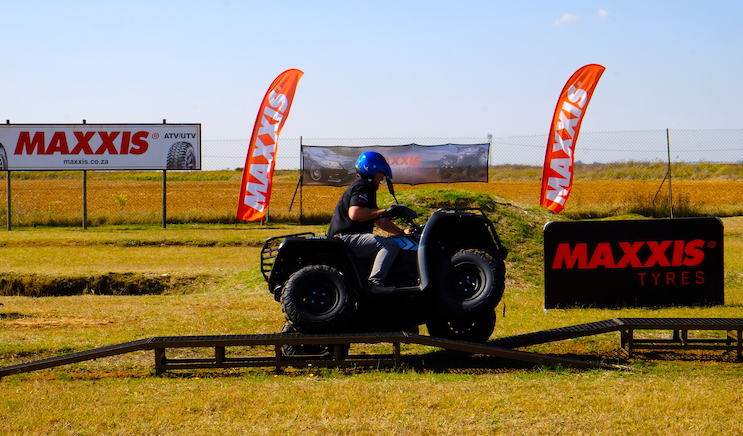 Grain SA tries to keep the harvest festival NAMPO as an agricultural and trade expo, the numerous stalls selling ancillary items tend to stay within that ambit. The original focus was on maize yet it is apparent that the current focus is on agriculture. In the broader sense. These are the people that put food on the table!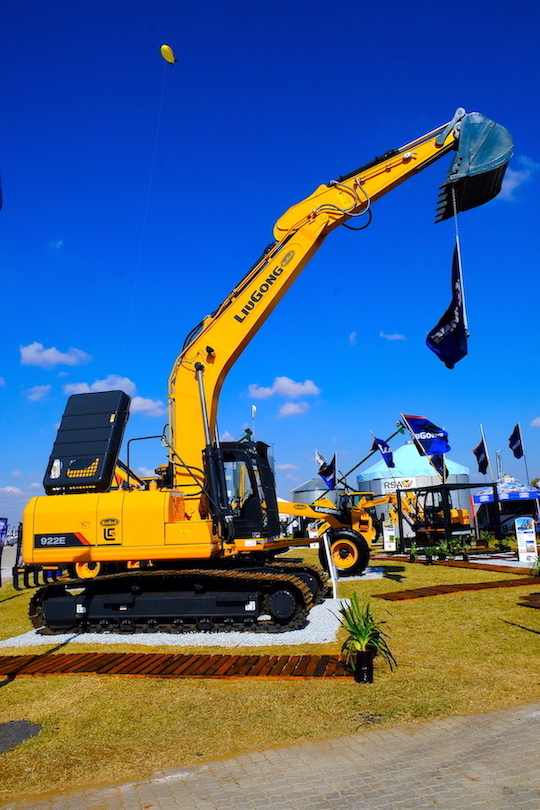 We parked on the eastern side of the facility after stopping to view the wide variety of aircraft adjacent to the show grounds- yes farmers fly in and make a day of it. The airstrip has air-traffic controllers and ground staff ensuring a safe controlled experience.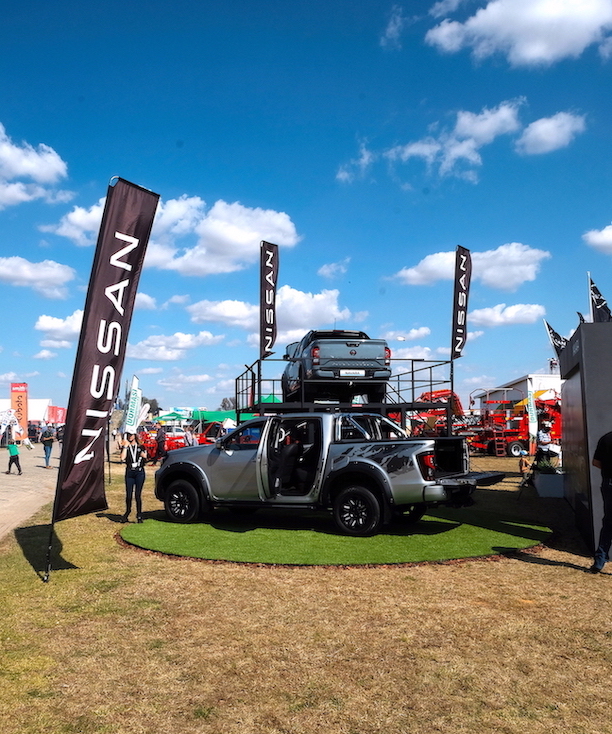 COVID protocols were in place as we arrived, tickets were pre-booked but proof of vaccination was a requirement before you could enter the show grounds.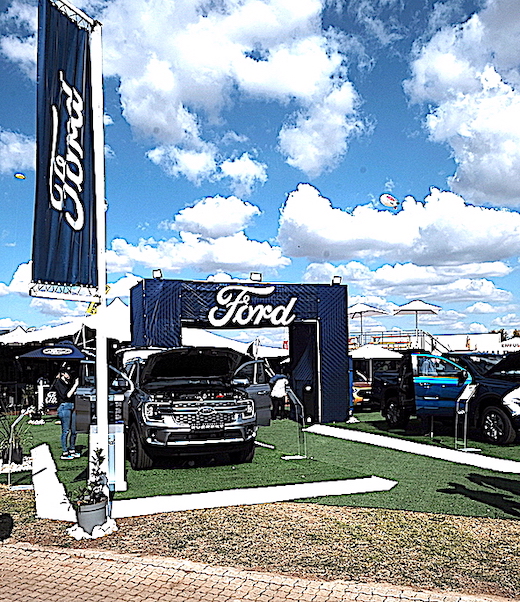 On entry, you are met with a veritable smorgasbord of sights, smells and goods. This along with a host of food stalls offering a variety of traditional foodstuff as well as the staples such as hamburgers, boerewors rolls and hot dogs. Having had a large breakfast we bought a few bottles of water and set about to explore the grounds. This one does in a grid fashion walking down and up so as not to miss anything.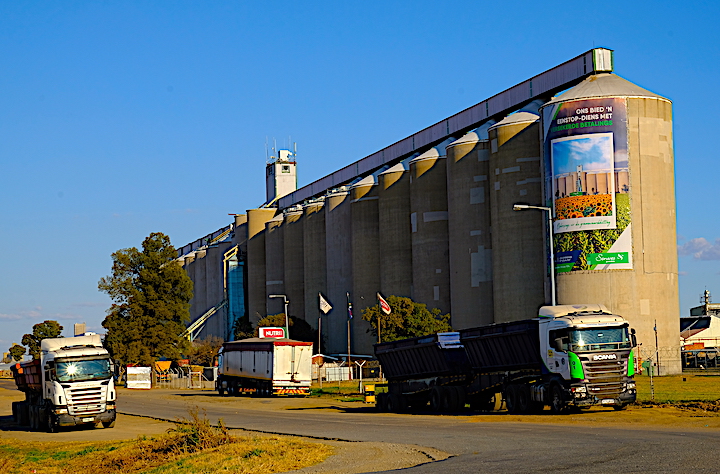 One of our group was like a mobile "Wikipedia" explaining the operation and use of the agricultural equipment on display. This made for a very interesting show as we walked around.
The grounds were expanded about 4 years ago allowing for more exhibitors and an improved experience. Most motor manufacturers were evident all displaying the latest product offerings. It is an extremely well-run show. Parking areas are well demarcated and challenging ( finding your car when you leave ), in our case we counted the rows which made a big difference.
Arriving early we were still a fair distance from the gate.
The beauty of the show is the fact that most exhibitors maintain their normal stands so one tends to know where everyone is. If you skip a show you stand the risk of losing your space for future shows. It's also an opportunity to connect with friends. I met with many people who I had not seen in a while. The halls were the space for smaller stalls all offering interesting items. Khaki and branded clothing were very evident as were a wide variety of caps and hats.
After walking for hours we succumbed to the need to refuel, a round of cheeseburgers took the edge off and we carried on looking around.
Then things needed to be purchased and a couple of pre-identified stalls were visited. Goods in hand we made our way back to our vehicle and left at 15h30, a long yet satisfying day. On advice from a friend we took a different route, the road was in excellent condition barring a few potholes in one particular spot. With a setting sun behind us, we approached Jozi, and all in all, a very enjoyable day!